In Stock and Available Now: BCM56870A0IFSBG IC from Broadcom Inc.

BCM56870A0IFSBG: Empowering High-Speed Data Networking with Unmatched Performance and Scalability
Component Sense is committed to partnering with industry-leading electronic manufacturers to bring elite components to our customers. So, we are pleased to share that we now have BCM56870A0IFSBG Integrated Circuits from American giants Broadcom Inc: in stock and available immediately.
Do you want to know why the BCM56870A0IFSBG is perfect for your manufacturing needs? Read further!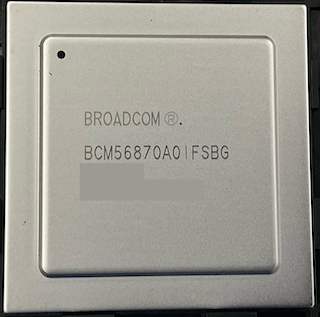 BCM56870A0IFSBG (Broadcom)
The BCM56870A0IFSBG IC is a crucial element of innovative telecommunications systems. Here are some of the impressive technical features of this Broadcom chip:
Single-chip solution for common fixed top-of-rack, aggregation, and line-card switching applications.

Support for 100 GbE uplinks.

Up to 128x 10G integrated SerDes with Energy Efficient Ethernet for maximum port density per RU.

Standards-compliant switch with support for up to 8 ports of 100 GbE, 32 ports of 40GbE or more than 100 ports of 1GbE/10GbE.

Drop-in, lower power upgrade for StrataXGS Trident II switches.
These BCM56870A0IFSBG ICs can be used in all areas of telecommunications and connectivity, including routers, software-defined networking solutions, and switches. Furthermore, these ICs are RoHS3 compliant. This amount of potential applications means that the BCM56870A0IFSBG are ideal for communicative success.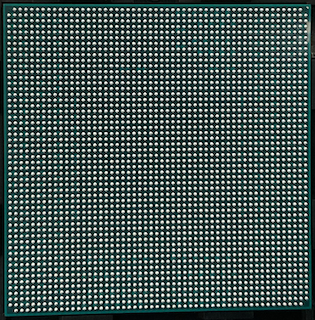 BCM56870A0IFSBG (Broadcom)
When you purchase a part from Component Sense, you can have confidence in the quality of our products and services. All of our components are 100% traceable, reliable, counterfeit-free, and quality assured. By choosing us for your electronic component needs, you can also feel good that you are having a positive impact on the planet: not only does our business reduce the number of excess components being wasted, but we plant two trees for every order through our reforestation partner, One Tree Planted.