Planet and Profit: InPlant™ and Circularity

In our most recent blog post, "Why a Sustainable Supply Chain makes Good Business and Environmental Sense," we outlined the environmental and business benefits of an optimised supply chain. Making your supply chain more circular — and by extension, more sustainable — can result in a reduced impact on the environment, diminished costs, and improved customer satisfaction. The Boston Consulting Group — a corporate strategy firm — found that companies who improved their environmental performance "could not only improve the planet's prospects but also significantly improve their business results" by adopting a circular economy model.
A vital element of an environmentally-optimised business model is an emphasis on fostering a circular economy. This is particularly crucial within the electronics industry, which depends heavily on finite resources (such as cobalt and other precious metals). According to the Ellen MacArthur Foundation, a charity committed to creating a circular economy, circularity is based on three principles:
Eliminating waste and pollution.
Circulating products and materials (at their highest value).
Regenerating nature.
Component Sense aims to lead electronic manufacturers towards zero waste. We recognise that to achieve this ambitious goal, we must align ourselves with the above principles and foster a circular economy model for the electronics industry. Firstly, we actively work to reduce e-waste and minimise our carbon footprint. We are also passionate about our role in regenerating nature and work with the reforestation charity One Tree Planted to plant two native trees for every order placed with us.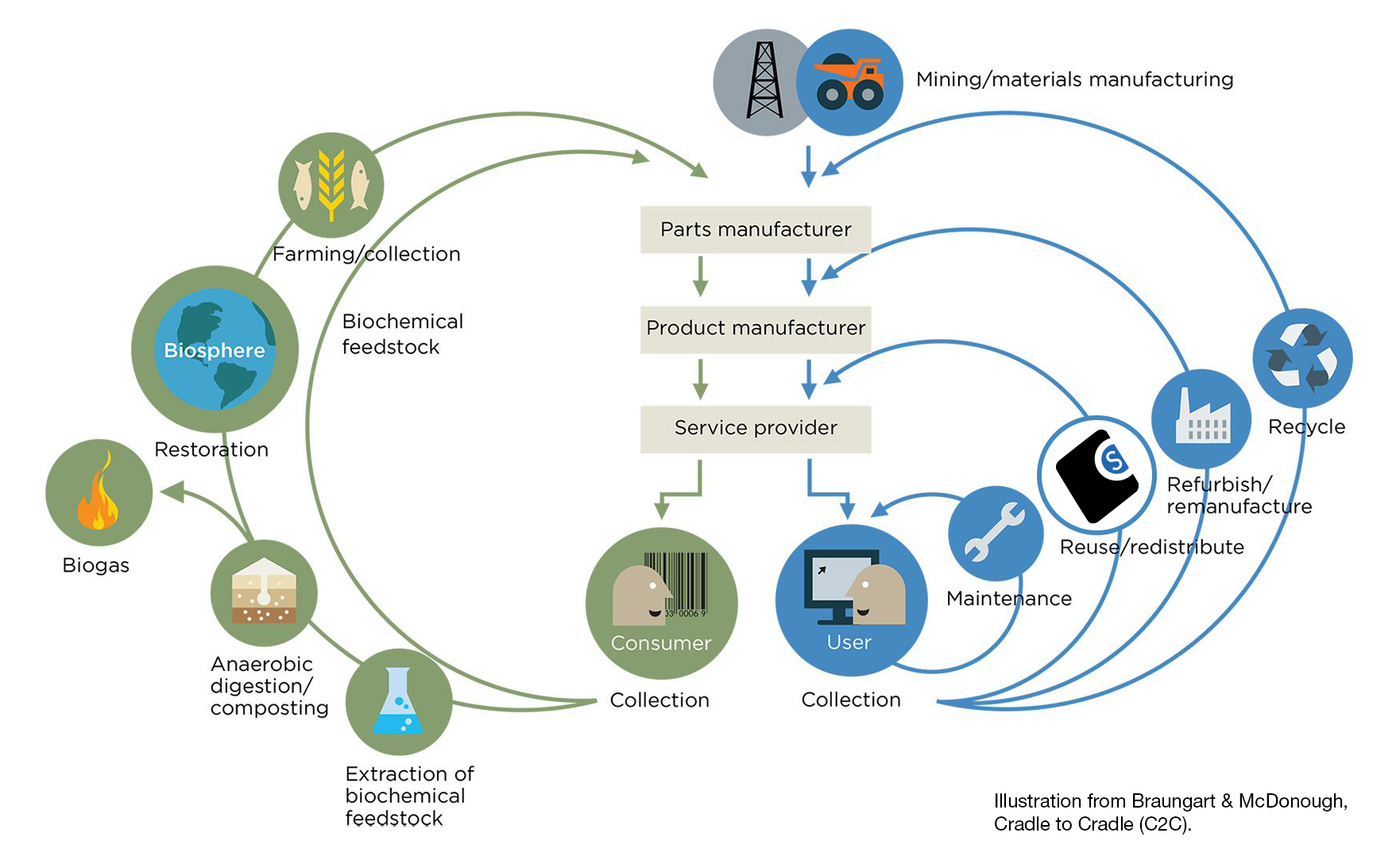 Fig. 1. Component Sense's role in an electronics circular economy model.
Our position as experts in the reuse and redistribution of excess and obsolete electronic components means that we are already able to prevent large amounts of e-waste from being landfilled. Nonetheless, we wanted to take our efforts one step further. So, we created our unique InPlant™ system!
InPlant™, in short, is an inventory management tool that helps OEMs and EMSs deal with their excess stock efficiently and profitably. When we introduce InPlant™ into our customers' manufacturing plants, we can then update excess inventory on a live and automated basis. Grant Rutherford, Component Sense's Chief Technical Officer, says that InPlant™ is a way for us to "move your stock with minimal fuss."
As InPlant™ is in-house and automated, this means we can redistribute stock at the earliest possible stage, thereby increasing the potential return on investment. In doing so, we fulfil the second principle of the MacArthur circular economy model and can circulate products and materials at their highest value. Furthermore, we can:
Reduce the number of components being sent to landfill.
Accurately update customers on the number of components available, thus making the supply chain more efficient.
Decrease shipping distances, resulting in lower carbon emissions.
Minimise the number of components becoming excess and obsolete in the first place!
Component Sense is working hard to bring InPlant™ to as many international OEMs and EMSs as possible. Our system is an efficient and economical way for electronics manufacturers to achieve not only their environmental goals but will also result in a long-term sustainable business model. Proxima — supply chain consultants — have stated that "[investors are] looking for real, measurable progress … 85% of investors believe corporations who do not have supply chain sustainability standards will see share prices fall as a result over the next decade." Optimising your supply chain with tools such as InPlant™ is a way to keep your OEM or EMS ahead of the competition.
Are you interested in learning more about how InPlant™ can benefit your business and the environment? If so, we would love to hear from you. Our CEO, Kenny McGee, would be happy to answer any questions and can be found on LinkedIn here. Alternatively, you can reach us through our website.
We look forward to moving towards a circular economy together!