In Partnership With DSV: Component Sense Is Now Local, Wherever You Are
Liam Kilmister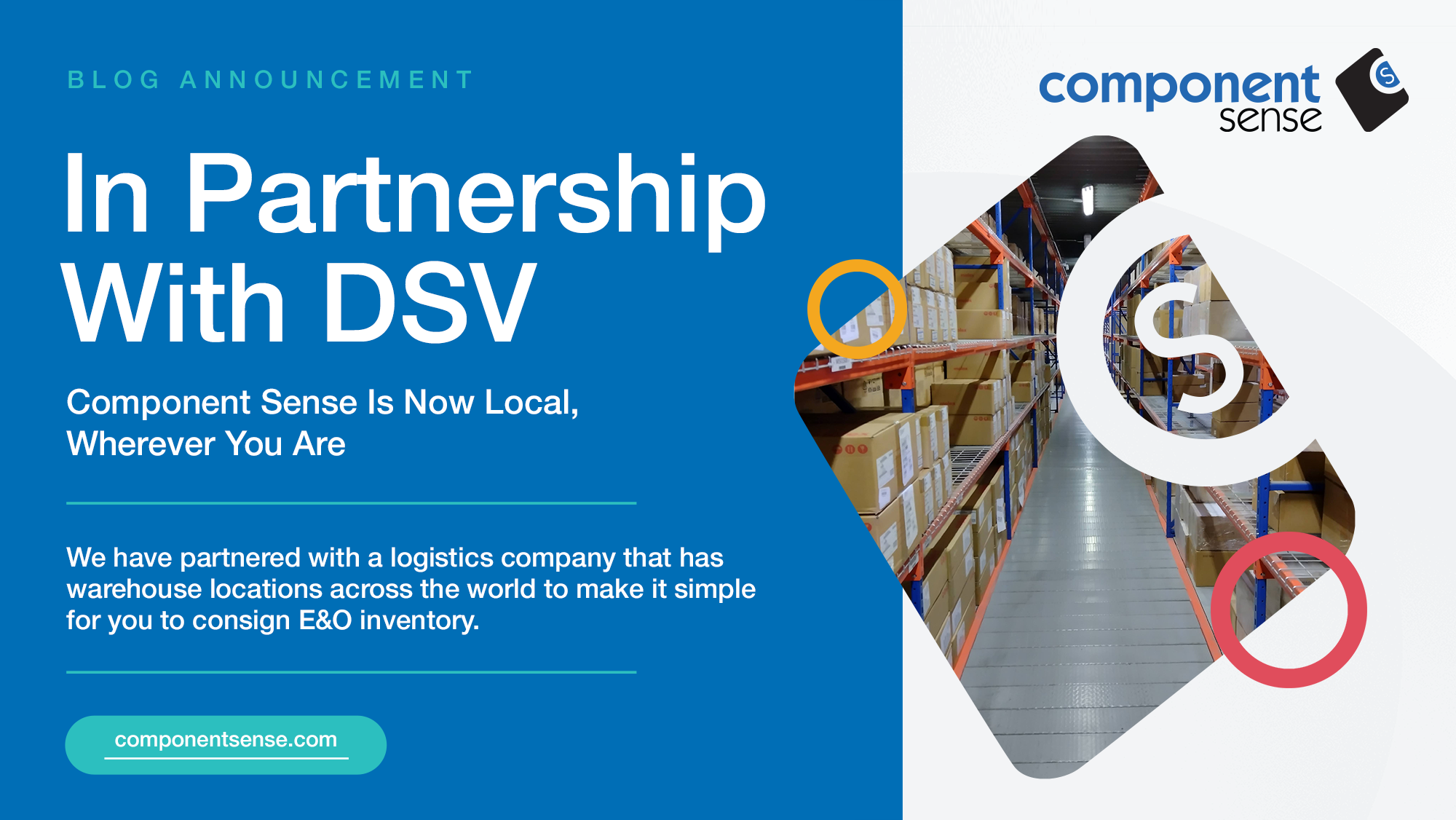 Most electronic manufacturers are unaware they are sitting on roughly 10% of their revenue in excess and obsolete (E&O) component stock. This truth can be concerning to learn for many OEM companies. It is no surprise that more and more OEMs are enlisting Component Sense to redistribute their E&O inventory through our local consignment option. We do the heavy lifting with our cutting-edge consignment process to provide you with effortless cash flow.
We find that EMS companies are not as motivated to sell E&O component stock as their clients would like. This disinterest could boil down to any number of things, including the perceived effort involved and lack of financial incentive. Whatever the reason, not redistributing E&O inventory means OEMs are missing out on recuperating their component costs and inadvertently creating electronic (e-) waste.
At Component Sense, we understand the frustration of OEMs. After all, you are the ones taking the hit when your E&O component stock is sitting idle. We have partnered with a logistics company with warehouse locations across the world to make it simple for you to consign E&O inventory.
Ultimately, this partnership only works because our systems and processes are state-of-the-art. By working with us, you know you will join our other global customers in experiencing service that meets international standards.
Keep reading to find out more.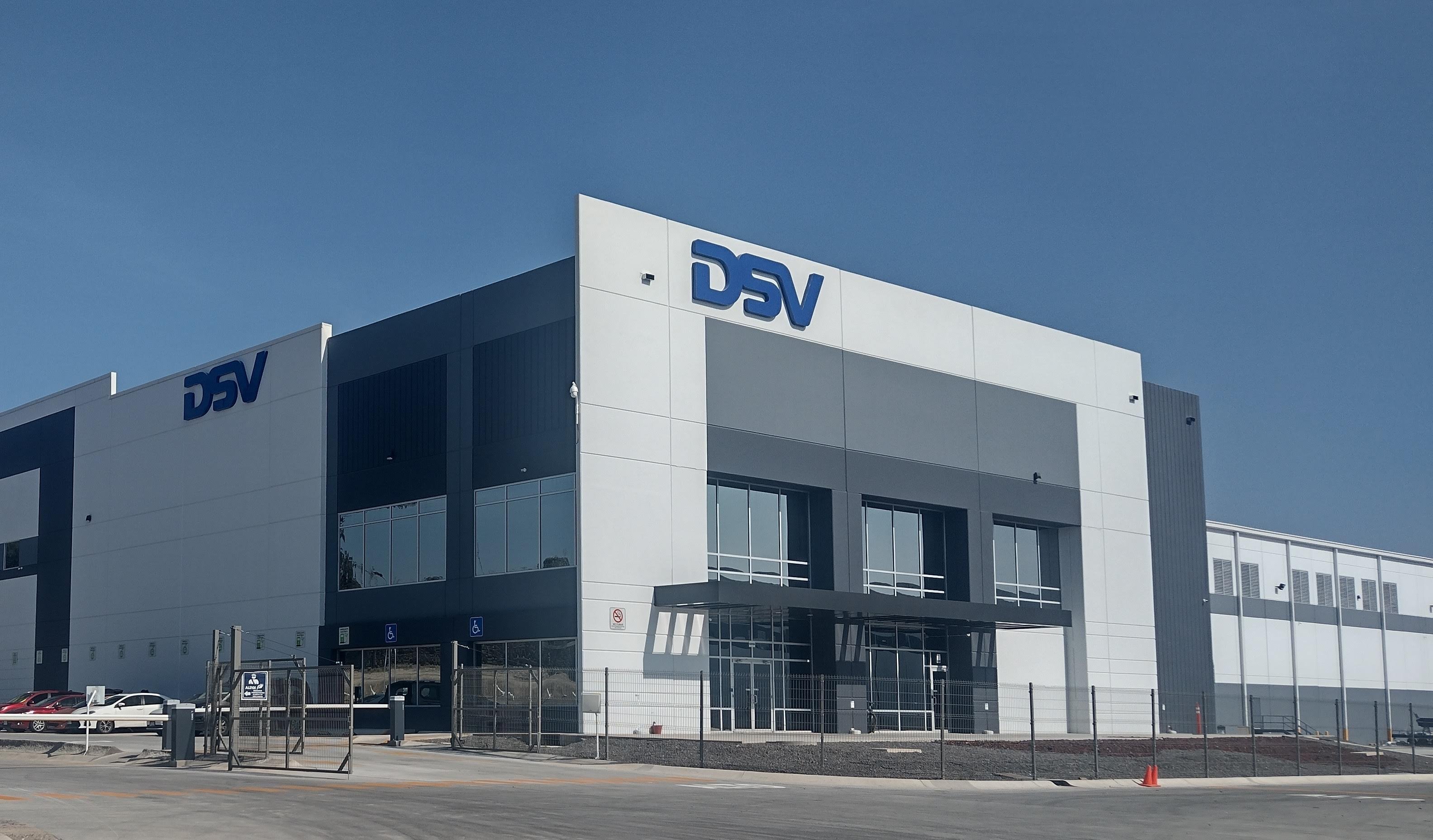 Component Sense's partnership with DSV explained
As Component Sense continues to expand globally, we teamed up with DSV. It is now easier than ever for us to create a local solution for you. Keeping consignment local helps our customers clear E&O component stock from their books in an environmentally friendly and economical way.
It all started on a sunny day in Guadalajara, Mexico. Our client needed to move E&O stock out of their EMS and required a partner to redistribute the electronic components. Our customer was keen to make a positive return on their investment but wanted to keep the stock close to their EMS in case of new demand. We began searching for a logistics company with AEO (Authorised Economic Operator) status, a deep understanding of local customs operations, and upheld high-security measures. Enter DSV!
DSV, a Danish transport and logistics company, not only operates secure warehouses in over 80 countries, but they also understand the needs of our customers. DSV is one of the world's top three transport and logistics providers for a reason, after all. No matter where you are, DSV can act on behalf of Component Sense for the smooth removal and secure storage of E&O electronic component stock.
We chose to partner with DSV in accordance with our own sustainable practices. Component Sense is already far along its sustainability journey. We are very close to reaching net zero and plan to be officially planet-positive by 2025. As a business, we currently invest in environmentally friendly shipping and processes to help clean up the electronic industry. Our new partnership will further extend our sustainability efforts.

How your business benefits from our DSV partnership
Collaborating with DSV has many advantages for our day-to-day operations at Component Sense. However, the ultimate aim of this relationship is to help our customers be more efficient, profitable, and sustainable.
We currently have Component Sense/DSV warehouses in a variety of locations, including:
U.S.
U.K.
Mexico
Hungary
Vietnam
Singapore
We truly believe that EMS companies are not doing enough to redistribute E&O inventory, and OEM companies are missing out as a result. That is why Component Sense is making our consignment process even more streamlined, no matter where you are located. We are in a position to switch our DSV on anywhere in the world at a moment's notice.
Here are just some of the other benefits customers can experience when working with Component Sense and DSV.
Take back valuable space
One of the most common complaints we hear from EMSs when it comes to stock management is the space E&O components take up in their warehouse. OEMs do not like holding onto this E&O inventory either, as they are the ones paying for the warehouse space. We hear you loud and clear. This room could be used for more valuable inventory in high demand.
At Component Sense, our consignment model means we can uplift E&O component stock from your warehouse within 48 hours. This inventory can then be stored at a safe and secure DSV location, all insured and free of charge.

A streamlined consignment process
Handling E&O component inventory on your own requires a large investment of resources, whether you are redistributing, storing, or sending parts for destruction. No wonder many EMS companies put E&O stock in the too-hard basket!
The large investment required to manage your E&O component stock in-house can hamper your company's growth. Our consignment process means you can efficiently consign inventory, retaining ownership while allowing Component Sense to advertise and manage redistribution.
With DSV warehouse locations in so many countries, you can securely consign your E&O component stock even more efficiently without the risk of shipping overseas. Having inventory stored locally means you can get it back within a moment's notice should you need it. After all, the electronic manufacturing industry is fast-moving, and priorities can change.
Speak your language
On the one hand, DSV must understand the stringent security measures required for storing components. Still, it is also important that our regional DSV partners speak the local dialect to ensure smooth business dealings. Are you based in Mexico? You can rest assured our DSV partners speak Spanish. Are your operations in Vietnam? Our DSV partners are fluent in Vietnamese.
DSV also knows local customs requirements to ensure smooth, secure, and cost-effective transport when it comes time for shipment. The transport and logistics company also helps other businesses in the technology industry, acting like an extension of their business by repairing faulty products, refurbishing, recycling and reselling.
DSV's commitment to sustainability
Component Sense needed to partner with a transport and logistics company that shared our values. DSV strongly focuses on ensuring responsible and sustainable business practices everywhere they operate.
Recognising its role in the industry, DSV has raised their sustainability ambitions and is committed to reaching net zero emissions across its operations by 2050. To achieve this, they provide Green Logistics solutions. Included in this strategy are initiatives such as:
CO₂ reporting
Strategic supply chain optimisation
Sustainable warehousing and fuel offerings
DSV acknowledges that sustainability cannot be realised alone. That is why they work with clients and partners to develop solutions that benefit our planet and the business. Component Sense is an excellent match for DSV, as together, we are promoting a circular economy.
Component Sense's consignment process
We are rapidly expanding our reach at Component Sense. As we grow, we are learning more about the pain points of OEMs and making consignment even more streamlined. We are building operations in every continent (except Antarctica, too cold) to work alongside DSV and provide international redistribution that serves you locally.
Component Sense's consignment process provides effortless cash flow and reduces the impact on the environment. Consignment is also known to garner up to five times more income than the outright sale of E&O component stock. The process generally follows these easy steps:
The initial bid and agreement are finalised
Inventory is uplifted from your warehouse within 48 hours for inspection and storage
Components are catalogued and advertised as 'in stock' to our extensive re-distribution network of over 4500 international brokers
We handle the redistribution of your E&O component stock
We pay you every month according to the agreed profit split
We think that consignment is a no-brainer for OEMs. Here is what one of our team members had to say:
"Excess and obsolete inventory is idle and not contributing to your company's performance. That's why it is so important to take charge of your inventory, sooner rather than later."
Consign your E&O inventory today
It is time to take action and get your E&O component stock working for you. Most EMS companies are not motivated to redistribute E&O inventory, so it is up to OEM companies react. The good news is there is little effort required from you, as Component Sense's consignment process is designed to be hassle-free.
Talk with a Component Sense team member today about an inventory solution tailored to your requirements. We advertise and manage your components as if they were ours, whilst you retain ownership. Email excess@componentsense.com.