How Environmental Factors Affect The Electronics Supply Chain
Liam Kilmister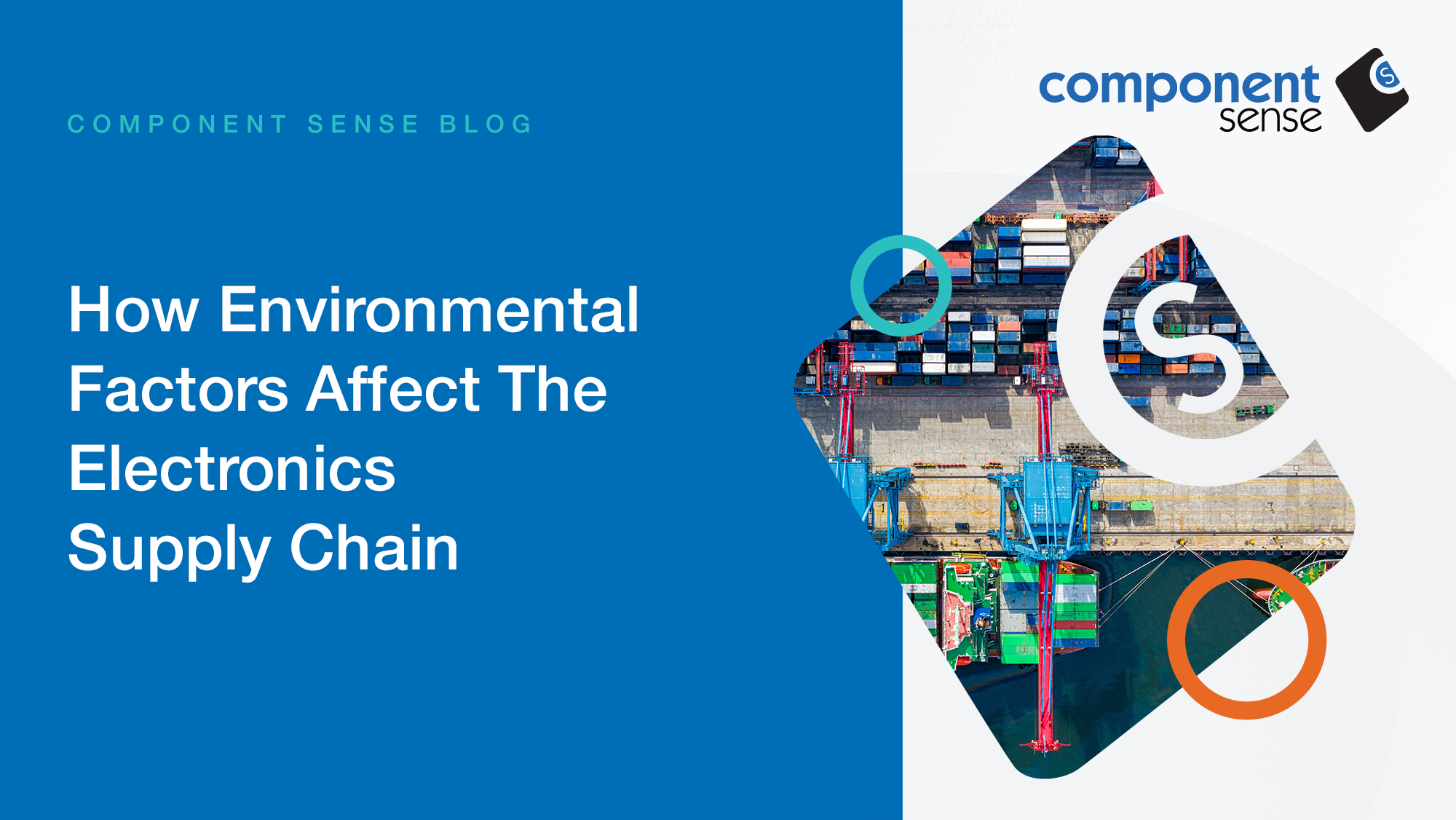 The electronic manufacturing industry has experienced an economic bubble marked by high demand and low supply in recent years. However, this bubble has now popped, and our market continues to level. Yes, the COVID-19 pandemic has contributed significantly to market volatility, but there is another force pulling the strings of our global supply chain: environmental change.
At Component Sense, we believe that climate positivity and profit are not mutually exclusive. Conversely, the negative implications of global warming can also be detrimental to global supply chains. This blog will explore the symbiotic relationship between our environment and the global supply chain. We will also provide ways to make your supply chain more resilient to environmental disruption.
The link between the environment and electronics supply chain explained
The bond between the natural world and our global electronics supply chain is complex and multifaceted. While companies continue to extract rare natural resources, pump carbon emissions into the atmosphere, and pollute the land with electronic waste (e-waste), we experience financial setbacks and disruptions.
Historically, electronic manufacturers have been focussing efforts on value chain modelling. Put simply, value chain modelling involves analysing and optimising processes for financial gain. Unfortunately, nothing in life is free, and damaging our planet is often the trade-off. In fact, 90% of environmental damage caused by companies that package consumer goods results from supply chains that are not sustainable.
The good news is that many electronic manufacturers are beginning to prioritise sustainable supply chains (more on what this entails soon). Local governments are also implementing regulations to monitor and prevent environmental harm, including:
Recent supply chain disturbances
Given recent supply chain uncertainties, many OEMs (original equipment manufacturers) have experienced factory backlogs, increased costs, freight issues, and material shortages. Our global supply chain has had a rude awakening to the flaws of globalisation at the hands of the natural world.
Below are the root environmental causes of some common supply chain challenges. We will leave the COVID-19 pandemic and its effects and geopolitical tensions out of this list, but we will cover these issues in an upcoming blog!
Natural disasters
If you feel that natural disasters caused by the weather are on the rise, you are right. The number of weather disasters has increased fivefold over the last 50 years. These weather events have destroyed many businesses and disrupted business operations.
Typhoons ripped through Taiwan during 2020, leaving a trail of destruction in their wake. Typhoon Chanthu was a category five disaster and damaged many businesses with flooding and power outages, including local semiconductor production lines. The domino effect caused by these typhoons was then felt across the entire electronic manufacturing industry.
The rate at which we experience natural disasters like floods, wildfires and hurricanes is expected to increase as climate change worsens.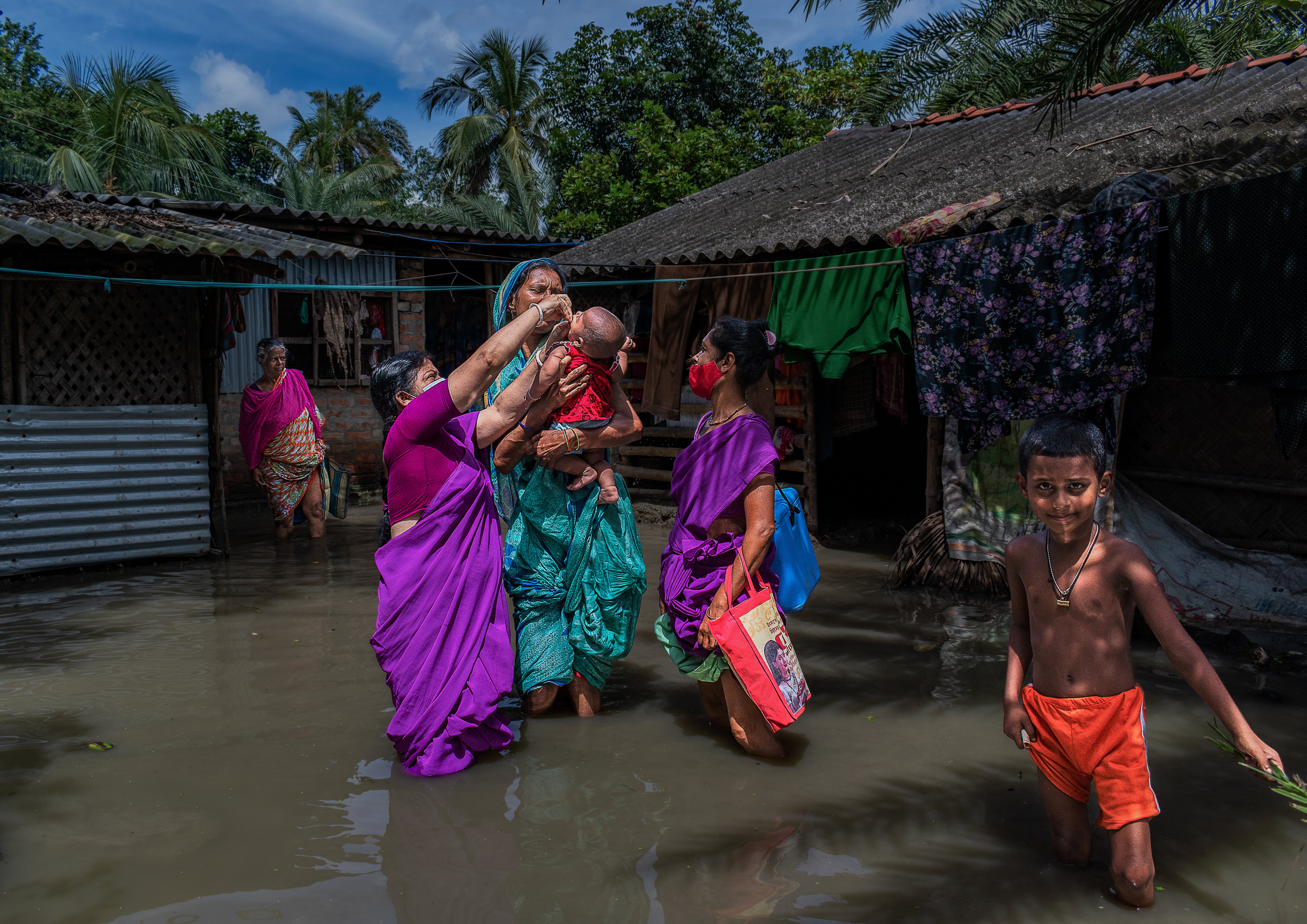 Resource scarcity
Most semiconductors rely on resources and rare earth metals, which are becoming more challenging to acquire. This scarcity is due to over-mining, climate change, and bans on importing sought-after minerals found in regions known for human rights abuses and armed conflict. Some of the rare earth metals in question include:
Gold
Tantalum
Tin
Tungsten
As the availability of vital rare earth metals diminishes, the costs of these metals rise, and some countries are even stockpiling supplies. As you can imagine, this can harm our fragile electronic manufacturing global supply chain.
Climate change awareness
Perhaps a more systemic threat to the global supply chain is the growing international spotlight on climate change. Global warming is an urgent issue that requires international action, so this focus is warranted.
Large operational changes by manufacturers are causing ripples throughout the global supply chain as the general population pressures companies to be more sustainable and reduce their carbon footprint. Many exporters and importers must also follow new legislation that promotes responsible business practices but may hit them in the pocket in the short term. As challenging as this may be, it is important to remember that these changes make financial sense in the long run.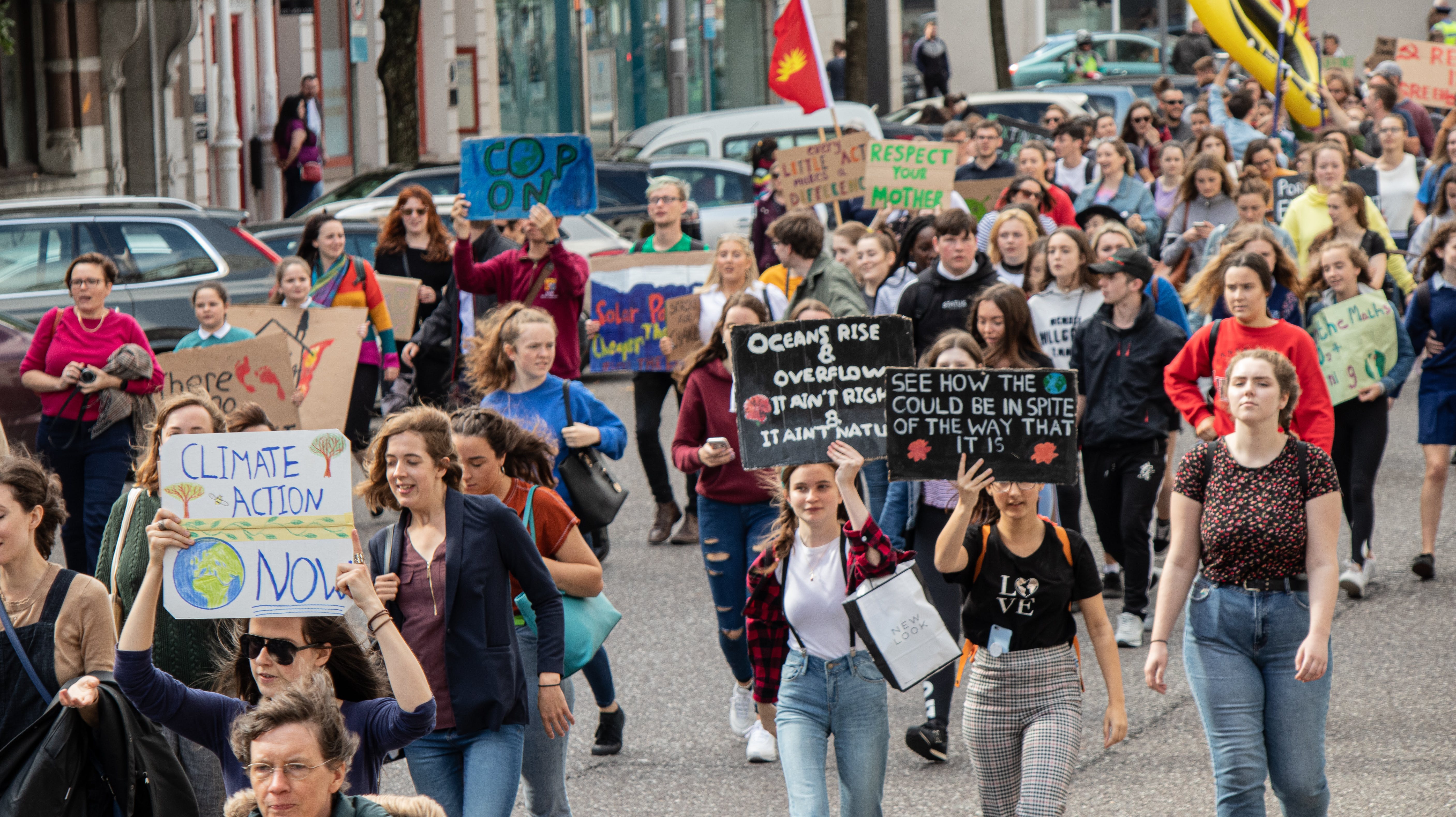 Ways to make your supply chain more resilient
Thankfully, you can make plenty of changes to your business to strengthen your supply chain in the face of environmental change. At Component Sense, we believe that sustainable business practices meet the evolving public demand, reduce costs, and ultimately improve your profit margin. This leaves you in a better position to weather lulls in the economy due to climate change and other factors.
When considering supply chain management, it can be helpful to remember the triple bottom line (3 Ps). If proposed changes positively impact people, the planet, and profit, they will strengthen your business in the long run. Here are some strategies you can look into.
Streamline your supply chain
A sustainable supply chain is also a lean one. Streamlining your supply chain will not only reduce CO₂ emissions but also make your business more financially resilient thanks to cost savings and fewer points of contact. When streamlining your supply chain, the Muda method (Japanese for eliminating waste) can provide actions to consider. This concept covers:
Inventory: An excess of inventory that prevents investment in other areas. Managing excess and obsolete (E&O) component stock comes into play here. You may also benefit from carrying out a

supplier risk assessment

.
Extra processing: Investing too much resource into something the customer does not actually require.
Motion: Tasks that are unnecessary and waste your staff's energy every day. This requires regular audits to stay on top of.
Waiting: Staff being held up from working while waiting on materials or processes. Developing relationships with varying carriers can be useful in case of cut-offs.
Transportation: Unnecessary movements of materials that cause pollution and delays. Try to localise sourcing when you can.
Non-utilised talent: Not maximising your employee's skills and knowledge. Being close to operations, they may have ideas for streamlining your supply chain.
Defects: Incorrect processes, causing wasted resources and money.
Overproduction: Creating more products than what there is demand for.
A big part of supply chain sustainability is staying on top of your E&O component inventory. At Component Sense, our customers free up warehouse space, reduce e-waste, and often profit by letting us redistribute their excess. Our consignment model means we can uplift your excess for local storage within 24 hours!
Champion the United Nations Global Compact principles
The UN Global Compact Management Model is a flexible framework that supports companies worldwide in improving the environmental, social, economic, and governance of their supply chain. Many businesses that incorporate the UN Global Compact principles enjoy financial benefits as society continues supporting businesses doing the right thing.
This framework is a tool to help companies maximise corporate sustainability performance. The UN Global Compact Management Model is broken down into six steps to make it easy to comply with laws and regulations, including:
Commit: Promote your commitment to the Global Compact principles to your customers, suppliers and stakeholders
Assess: Take a step back and assess what opportunities there are as well as supply chain risk management
Define: Once your assessment has been carried out, evaluate your findings to create refined goals and metrics for success.
Implement: Changes are implemented across the supply chain, with adjustments being made along the way.
Measure: Data is captured and reported on to show the process of your sustainable supply chain changes.
Communicate: Leadership communicates progress to internal staff and the public and engages with stakeholders to look for adjustments to improve performance.
When actioning the UN Global Compact Management Model, it can be beneficial to refer back to the Muda method to monitor the impact of your supply chain sustainability efforts.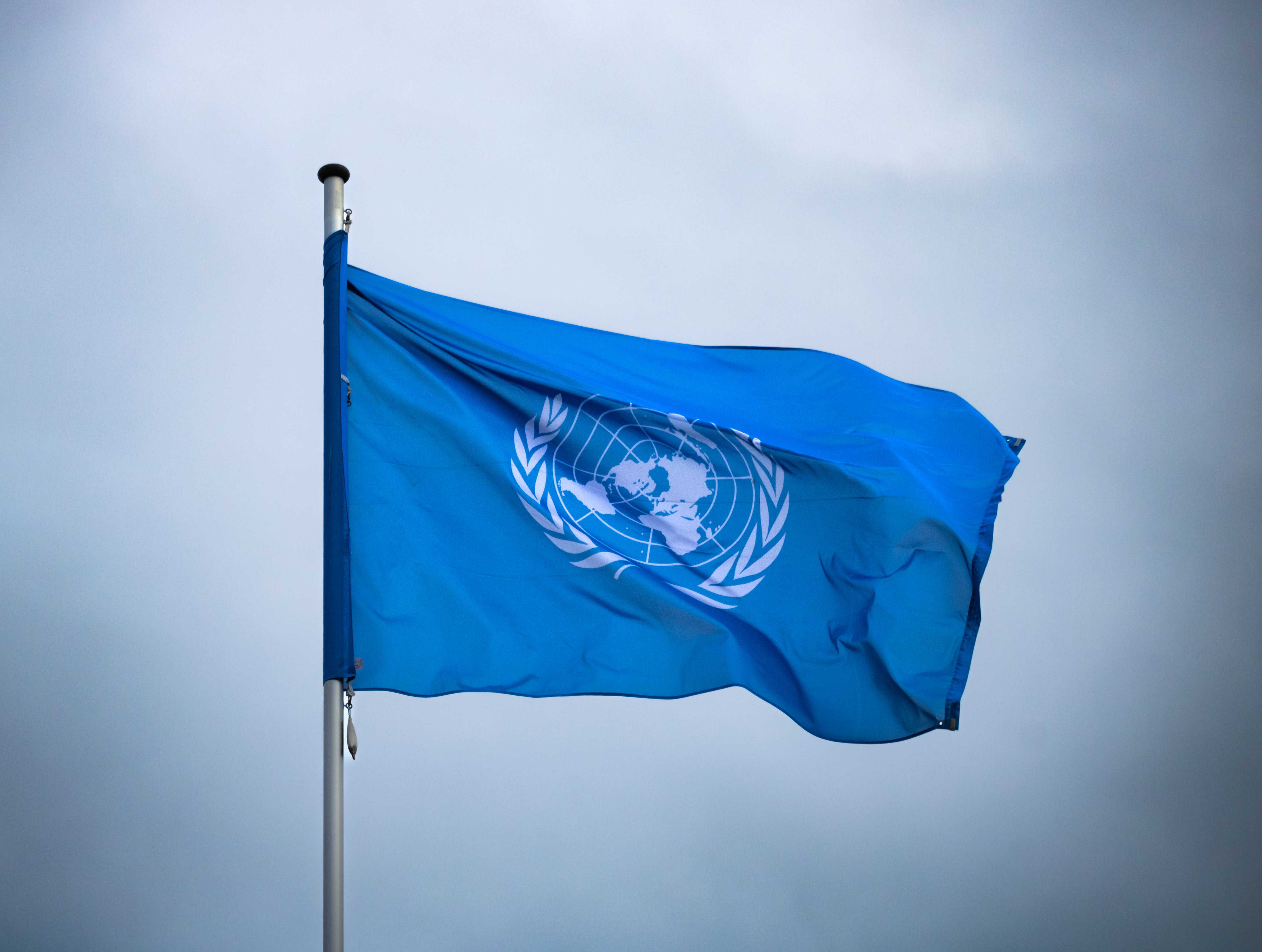 Create a circular business model
The more electronic manufacturers contribute to waste and pollution, the more adverse environmental effects will be experienced. By creating a circular economy, we reduce and potentially prevent future disruptions to global supply chains. A circular business model shares, reuses, and recycles materials for use as long as possible.
For OEMs and EMSs, a circular business model must include the reduction of e-waste. In 2022, the global electronics industry produced 59.5 million metric tons of e-waste. This figure is truly staggering, especially given how e-waste often contains toxic materials like lead and mercury, ending up in landfills or dumped in low-income countries. Redistributing E&O stock is a fantastic way to ensure valuable components remain in the supply chain.
For many businesses, another big part of circularity is offsetting carbon emissions. It is crucial to reduce your CO₂ emissions as much as possible. To take this one step further, you may also want to compensate for any emissions you can not avoid. Component Sense's work with One Tree Planted is an excellent example of this. We plant two trees for every order — one for the buyer and one for the seller.
Reduce your environmental impact with Component Sense
The last five years have shown how fragile our global supply chain is. All it takes is a disruption in one country to set in motion a chain of events that affects electronic manufacturers across the globe. Leaders need to prioritise a sustainable supply chain to grow and protect the long-term viability of our industry.
There are many practical steps OEM and EMS companies can take to make their supply chain more resilient immediately. Another idea we have yet to explore in this blog is creating an emergency response plan.
A big part of reducing your carbon footprint is reducing your excess and obsolete inventory. Contact a Component Sense team member today to discuss how we can help redistribute your E&O stock. Email - excess@componentsense.com