Hot Stock: IR3555MTRPBF Integrated Driver (Infineon Technologies)

Component Sense has a mission to lead electronic manufacturers toward zero waste. In order to achieve this ambitious goal, we focus on acquiring and redistributing electronic components at the earliest stage possible. This means that our parts are available new, unused, and thus stay at their highest possible value.
With this in mind, we are pleased to share that we have IR3555MTRPBF Integrated Circuit Drivers from Infineon Technologies: in stock and available immediately! These powerful IC drivers can be used in high frequency, high current, low profile DCDC converters, as well as in voltage regulators for CPUs, GPUs, ASICs, and DDR memory arrays.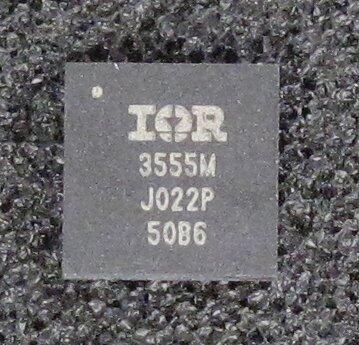 IR3555MTRPBF (Infineon)
Here are just some of the IR3555MTRPBF's impressive features:
Integrated driver, Schottky diode, control MOSFET and synchronous MOSFET.
5mV / A on-chip MOSFET current sensing with temperature compensated reporting.
Input voltage (VIN) ranges from 4.5V to 15V.
VCC and VDRV supply of 4.5V to 7V.
Over temperature protection (OTP).
Cycle-by-cycle self-preservation over current protection (OCP).
Preliminary overvoltage protection (Pre-OVP).
Compatible with 3.3V tri-state PWM Input.
Body-Braking™ load transient support through PWM Tri-state.
Diode emulation mode (DEM) for improved light load efficiency.
Efficient dual-sided cooling.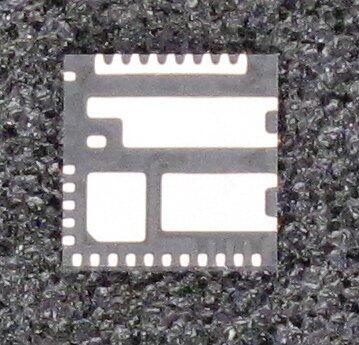 IR3555MTRPBF (Infineon)
These features make the IR3555MTRPBF Integrated Circuit Driver ideal for all high-frequency designs, with minimal risk of overheating or any other issues. Based in Germany, Infineon Technologies have worked hard to maximise the potential of these semiconductors, and we are happy to share their component with our international customer base.
Component Sense is also proud to provide several product guarantees to customers. All of our electronic components are new, unused, in stock, and available immediately. We can also give you the peace of mind in knowing that our parts are completely traceable, counterfeit-free, and 100% reliable. Our expert quality assurance team are made up of highly skilled individuals, dedicated to bringing the very best components to the market.
Not only this, but you can feel good knowing that your purchase is helping to reduce global electronic waste and lead electronic manufacturers towards a zero-waste, circular economy. We are passionate about minimising the number of electronic components going to landfills around the world and work hard to reduce excess and obsolete inventory levels. As an extra bonus, we offset the carbon emissions of your order by planting two trees for every order placed!
If you are interested in the IR3555MTRPBF IC Driver from Infineon Technologies, you can contact a member of our Expert Sales Team for a quote here. Our EPIC customer service initiatives mean that we respond to all RFQs within 20 minutes and offer same-day shipping, anywhere in the world. We can't wait to hear from you!