ADRF5132BCPZN-R7 Reflective Switch: Now in Stock with Component Sense

---
It's time for another stock update from Component Sense!
The Component Sense team is pleased to share that we now have ADRF5132BCPZN-R7 Reflective Switches from South Korean manufacturers Analog Devices. These electronic components are available immediately, 100% counterfeit-free, and quality-assured by our expert team. At Component Sense, we only provide our customers with top-quality components which are completely reliable and traceable.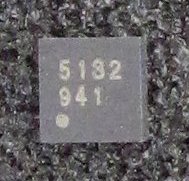 ADRF5132BCPZN-R7 (Analog Devices)
So, why should you choose the ADRF5132BCPZN-R7 for your electronic manufacturing needs? Firstly, reflective switches are an excellent alternative to their absorptive counterparts, as they are easier to design, lower in cost, and can handle higher power levels. What makes these ADRF5132BCPZN-R7 switches unique are their high-level features, however. Here are just some of their impressive technical specifications:
High power
20W Peak
Silicon single pole double throw (SPDT)
0.7GHz - 5.0 GHz
Low insertion loss
High power handling
High linearity
Positive control
16-lead
3mm x 3mm LFCSP packaging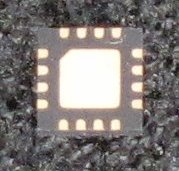 ADRF5132BCPZN-R7 (Analog Devices)
The ADRF5132BCPZN-R7 reflective switch has numerous applications, particularly in telecommunications and wireless infrastructure. These components are so reliable that they are used regularly in military designs, including military test equipment! At Component Sense, we only partner with manufacturers and suppliers that operate at the highest level of business integrity. This commitment means that our customers can rest assured that the electronic components they receive will fulfil their individual needs.
If you are interested in purchasing the ADRF5132BCPZN-R7 Reflective Switch from Analog Devices, you can find more information on the associated product page.
We offer same-day, international shipping to our customers. Our Sales Team aim to respond to all quote requests within 20 minutes! You can contact our Sales Team and experience their excellent service for yourself here. We look forward to your call.
---