Hot Stock: FR01-S4-250 Antenna Booster from Fractus Manufacturing

It is time for another stock update from the Component Sense team!
We are excited to share that we have FR01-S4-250 Cube mXTEND™ Antenna Boosters from Fractus Manufacturing. As always with Component Sense, these popular items are in stock and available immediately. So, why should you choose the FR01-S4-250 Cube mXTEND™ Antenna Booster?
These small-but-mighty antenna boosters were designed by Barcelona-based manufacturers Fractus to provide elite multi-band performances in wireless devices. Capable of improving the competitiveness of mobile devices, these boosters were created to improve manufacturing lead times of innovative wireless products, from their design through to commercial launch. Fractus achieved this by replacing conventional antenna solutions with miniature and standard components, thereby reducing the size and increasing the number of applications of their antenna technology.
The Cube mXTEND™ Antenna Boosters boast the following features: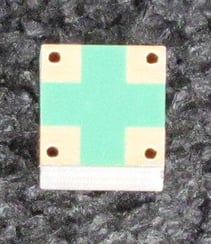 High efficiency.
Small size: volume of 5mm3
Cost-efficiency.
Off-the-shelf standard product, therefore requiring no customisation.
Applicable to multi-band behaviours.
Due to their high efficiency and small size, these components are ideal for manufacturing mobile handsets, smartphones, tablets, laptops, PCs, routers, and eBooks. Furthermore, these glass epoxy substrate antennae adhere to the below international communication standards: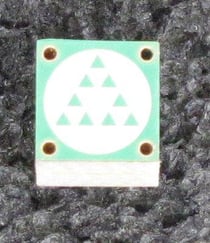 GSM850/900
GSM1800/DCS
GSM1900/PCS
UMTS
LTE700/800/850/900/1700/1800/1900/2000/2100/2300/2500/2600
When you purchase from Component Sense, you are choosing a company that is committed to customer satisfaction. Thanks to our quality assurance processes, we can guarantee that our components are 100% traceable, reliable, and counterfeit-free. What is more, our parts are new, unused, in stock, and available immediately.
As well as guaranteeing quality components, Component Sense also ensures that all purchases help to reduce global electronic waste. Our mission is to lead electronic manufacturers towards a zero-waste, circular economy — we do this by reducing the number of excess and obsolete components being scrapped! Furthermore, with every order, we plant two trees with our reforestation partners, One Tree Planted, thereby offsetting the emissions produced by each order.
If you are interested in the FR01-S4-250 Cube mXTEND™ Antenna Booster, you can get in touch with a member of our EPIC Sales Team for a quote here. Not only are all RFQs responded to within 20 minutes, but Component Sense offers same-day shipping. We can't wait to hear from you!