Creation of Component Sense - a story from the trenches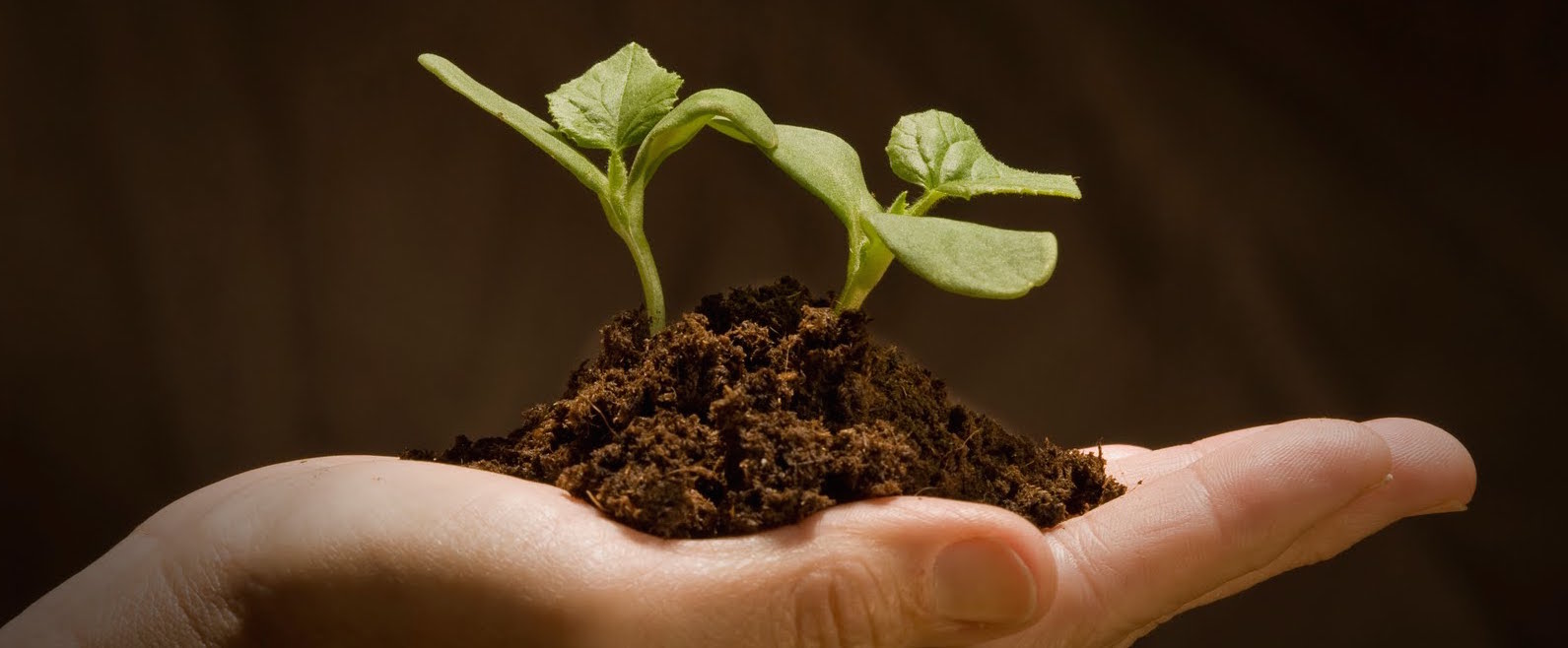 And Component Sense was born…
There was an unprecedented explosion in the electronics industry from 1999 to the end of the year 2000. Kenny our CEO was working in broadline electronic component distribution at the time and soon after created Component Sense. We have captured in this blog entry some of the key events of this exciting time and how they came to influence the values and ethos of Component Sense. It may also prove useful as lessons from the past can help us deal with the challenges of the future.
"Some of the best lessons we ever learn are learned from past mistakes. The error of the past is the wisdom and success of the future"

- Dr. Dale E. Turner
Basically everything was going mad, demand was very high with a wide variety of electronic components in extreme short supply. Allocation had hit and affected every type of electronic component you can imagine. Allocation meant that there was not enough product to go around so manufacturers were allocating a percentage of a customers requirements to them rather than meeting their full demand or forecast. It was seen to be the only fair way to distribute the product during this time of shortage. "Clever buyers" realised that if they exaggerated their forecasts they could get a higher allocation and possibly meet their true needs. For example, a company would request 30,000 pieces of a product and they would typically get offered 3,000 or 4,000 as part of this allocation process. It started dangerous trend of over-forecasting. Lots of companies were doing it and it was a only way of getting what they actually needed for their production needs. They also found that if they over-forecasted and ended up with too much product there was plenty of opportunity to sell on for a profit. Win-win, or so it seemed.
It really was a crazy time fuelled by greed and self interest not unlike more recent events that created the banking crisis of 2008 and Global recession that followed.
This unprecedented rise in demand for electronic components was caused by a unique set of market forces driven primarily by 2 market segments mobile telecoms and computing.
This was the beginning of consumer adoption of mobile phones. Previously mobiles were a high-end business tool, the preserve of top executives and posers. Demand went through the roof when the rest of the population started to catch on. This was stretching the resources of the chip manufacturers.

Simultaneously there was the phenomenon known as the "millennium bug" where there was a genuine fear that the computers controlling everything from infrastructure to aircraft were going to crash and die on the 1st January 2000. It turned out to be over-stated and over-played but marketers the World over had driven demand through the roof for every conceivable electronic product with this doomsday forecast. Sales and marketing teams from every industry imaginable shifted record volumes of equipment. The company I worked for at the time were having to replace millions of pounds worth of plant and machinery as well as every PC and laptop in the organisation to reassure their customers that they were Y2K ready such was the fear of complete IT meltdown.
These two significant chunks of demand coupled with shortages in some raw materials proved difficult to manage for many component producers. We effectively had the perfect storm brewing. Everything went into short supply. Shortages and allocation were not a new thing. We have had issues across the decades where certain components have been in short supply from time to time. This is normally confined to small product types and for relatively short periods of time.
Example, major flooding in Thailand in November 2011 damaged so many Hard disc manufacturing plants that it created a serious shortfall in supply that lasted around 6 months.
Yet this time, even basic components were hard to source and almost every commodity was affected. That had never happened before in the 50 years of component history that I have studied.
Component manufacturers had become so confident that this unparalleled growth was the new normal that they had begun to build new production lines and factories to cope with the increased demand. The market was still buoyant throughout the whole of the year 2000. By the beginning of 2001 most PCBA manufacturers had started to correct their forecasting to reflect production reality and very suddenly Global demand plummeted.
I was working for Arrow Electronics at the time which was one of the biggest Global electronic component distributors. I can remember being in a sales "kick off" meeting on 8 January 2001 and being told that on top of our best year in history that 2001 promised even more growth (26% was the estimate). As it was an American company they were trying to get everyone 'pumped up' ready for the year ahead. "Arrow is the biggest and best in the industry with the best analysts that money can buy" we were told, "We know the market". Surely then 26% would be achievable? Three weeks later, at the end of January 2001, it was apparent that the market had halved from the previous year. All of our customers were panicking and cancelling orders as fast as they could. Any customer who had firm forecasts with Arrow were being told that they had to take their full commitment of stock and cancelling was not an option. "If it is in the pipeline you are getting the stock". This was about the time I realised that my passion and drive for delivering exceptional customer service was not going to be useful with Arrow Electronics.
Telspec in Scotland (deceased) was one of my customers and they were about to receive a million pounds worth of stock from Arrow ($1.6 million) as a result of over forecasting that they had no demand for. This was a £30 million turnover company with a profit of around £800k per annum. £1M of excess suddenly dropped upon them was going to sink the company.
I received a call from their operations director requesting a meeting where I was asked if we could take this stock back. As a pro-active sales person I looked into thoroughly and could see that the bulk of the stock could have been absorbed and used up within Arrow UK in a fairly short period of time, three or four months. If we could have pushed out our orders to our suppliers we could easily have absorbed the bulk of the stock and built lasting customer loyalty. Using Pareto's 80/20 rule the vast majority of the value lay in three or four items. Telspec had already intimated that they were willing to accept a 50% hit on their cost prices. At Arrow we worked on around an 8% margin so if we were able to buy the stock back at 50% of its wholesale value then there was a really good margin in it for us too. I was optimistic and I went to our Managing Director at the time and gave him my proposal. His response was simple and blunt "we sell, we don't buy". He point blank refused to help.
Customer service is something I believe in with all my heart and I felt we had a great opportunity to do the right thing by our customer and make excellent margin too. Helping a customer in their time of need can build tremendous loyalty. This customer was spending over £10 million a year on components and only about £2 million with Arrow so there was a lot of market share that we could have taken a bigger share of. Big organisations are quite closed minded at times and this was a classic example of a big company taking a 'black and white' approach to things and not thinking it all through with a long term perspective.
I had to go and tell the client that we could not help them. This was a task I was dreading and it took me a few days to pick up the courage to go and have the conversation. To my surprise, they had identical experiences with all their others suppliers. It shocked and disappointed me that nobody in UK distribution was giving the levels of customer service that I would have expected. It also frustrated me that the company I worked for could not see the obvious commercial benefits in the deal itself and the on the prospect of improved future business. This was the turning point for me. I quickly made the decision to shape my own destiny and create work that was congruent with my passions and beliefs.
I did not have a firm plan as such, but I could see that this stock was sitting there and I could help them turn it into cash. I basically went to work right away handing in my notice at Arrow and planning how I was going to sell and shift this stock for Telspec, my first customer. I did not have any cash flow to build the business on, only knowledge and experience and a desire to impress my customer. I did not buy the stock I couldn't have even if I wanted to. I offered to sell the stock on their behalf. It was not even the consignment model that we offer clients today. This was a hybrid solution at the time as I did not have the cash to buy the stock and no premises to store it in. I began marketing the product and speaking to people that may be able to use it. Because the client's stock was local to and exclusively 'available' to us we could send couriers in to pick up the stock, same day. In the early days I managed to shift a fair bit of stock through hard work alone. This business, coupled with some other clients that I picked up, allowed us to grow and move to our own premises where we could buy manage and store stock.
As the business evolved the 'available' model became inefficient and cumbersome. It was very difficult to react quickly enough to maintain the exceptional levels of service our buying customers had become accustomed to. When stock is in someone else's warehouse it is difficult to properly manage the customer experience. This led us to create the 'consignment model' we still run today. Telspec also became a consignment client and they continued to ship stock to us as it became redundant/obsolete for many years. Telspec's UK headquarters in Rochester, joined our consignment program along with many other UK PCBA companies. Eventually Telspec shrunk and died off completely due mainly to strategic errors in R&D direction however it did survive for another six or seven years. As our first customer Telspec still has a place in our hearts.
Other competitors (distributors) were offering a similar consignment service but didn't seem to be very proactive. We were analysing the stock, and the products our selling clients were making so that we could find and target companies that may be able to use the technology we had for sale. To this day we appear to be unique. It was hard work making cold calls and bringing on board complementary businesses but it worked and we continue to grow. We have built up relationships with contacts with brokers in the different industries and have built this network up over 15 years now.
The Independent or broker network always had a bad reputation because of a few rogue businesses operating in the arena. From day 1 we were keen to show the world that a good professional independent distributor can operate at the highest levels and can become an essential part of the supply chain. Honesty and integrity are cornerstones of our business married with an in-depth knowledge of the latest quality and anti-counterfeit measures we believe we can safeguard our customers from the perils of the market place. The buying client needs to know that they have the security and confidence to buy products with absolute protection from inferior parts. Our number one and unique safety net is that we know where all the components come from. We typically have traceability to the manufacturer of the component which makes a big difference.