Coming In Hot: MA40S4S Ultrasonic Sound Transducers (Murata)
Nicole Bale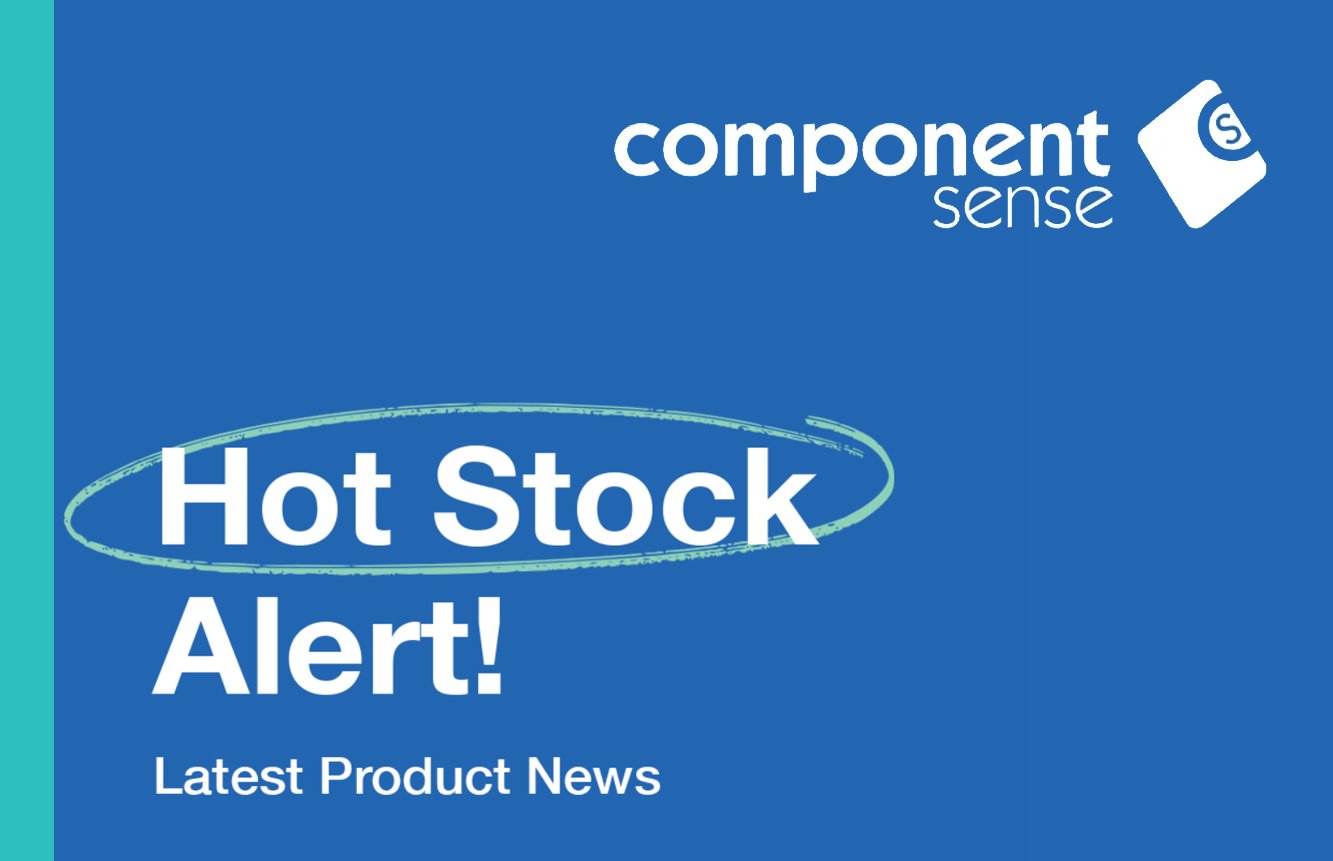 It is time for another hot stock announcement from Component Sense!
Component Sense is committed to providing tier-one electronic components to our customers, with a commitment to delivering the highest possible level of customer satisfaction. Thanks to our industry-leading quality control processes, we ensure that all our electronic components are 100% traceable, counterfeit-free, and reliable.
We are excited to announce that the MA40S4S Ultrasonic Sound Sensor Transducer from the Japanese manufacturer, Murata, is in stock and available immediately.
The MA40S4S Sensor is used to transfer ultrasonic waves. This component is accompanied by the MA40S4R, which is then used to receive these waves. Furthermore, the MA40S4S can be used in automation which is designed to sense ultrasound energy and can be used in obstacle and body detection, distance measurement, and automotive infotainment.
The MA40S4S has the following features:
Compact size (10. mm dia.)

Lightweight

Highly sensitive to ultrasonic sound

High sound pressure level

Open-type sensors, (Indoor applications)
When you purchase from Component Sense, you choose a company committed to customer satisfaction. Due to our quality assurance processes, you can further trust the quality of our products and services. Our quality control team are highly skilled and committed to bringing you top-of-the-market components. We are proud to guarantee that all our electronic components are:
New

Unused

In stock

Available immediately

Traceable

Counterfeit-free
With every order, you are making a positive impact on the planet! Purchasing from Component Sense means that you are actively helping to reduce the number of excess/obsolete electronic components being sent to landfills across the globe. Additionally, Component Sense plants two trees with One Tree Planted for every order placed — offsetting the carbon emissions of both the manufacturer and the customer!
Twitter | Instagram | Facebook | Linkedln