Profit (PPV) Opportunities
Purchase Price Variance or PPV is a measure of performance common in most PCBA purchasing departments. If making PPV or Profit on your stock is important to you, we can help.
Large companies generally have superior buying power when compared with smaller companies. This creates a fantastic opportunity for the large company to sell their Excess, Surplus or Obsolete product for a profit to a smaller company. The smaller company also profits by buying high quality, traceable and warrantied stock for less than they pay normally.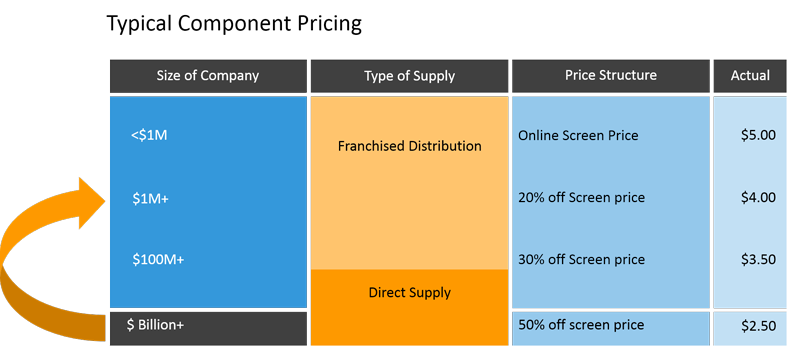 Call Us Now