Stock Highlight: 181-49901/181-49903 Now Available!

---
At Component Sense, we are always striving to provide our customers with inventory updates and current information. We love sharing our exciting stock news with you!
We are pleased to share that we are offering the 181-49901/181-49903 Cable Connector and Shroud from German manufacturers EPT Connectors. We are proud to partner with EPT, which provides high-technology elite connectors for the communication and automotive industries. These connectors are crucial to keeping the world connected: in our post-pandemic world, this is more important than ever!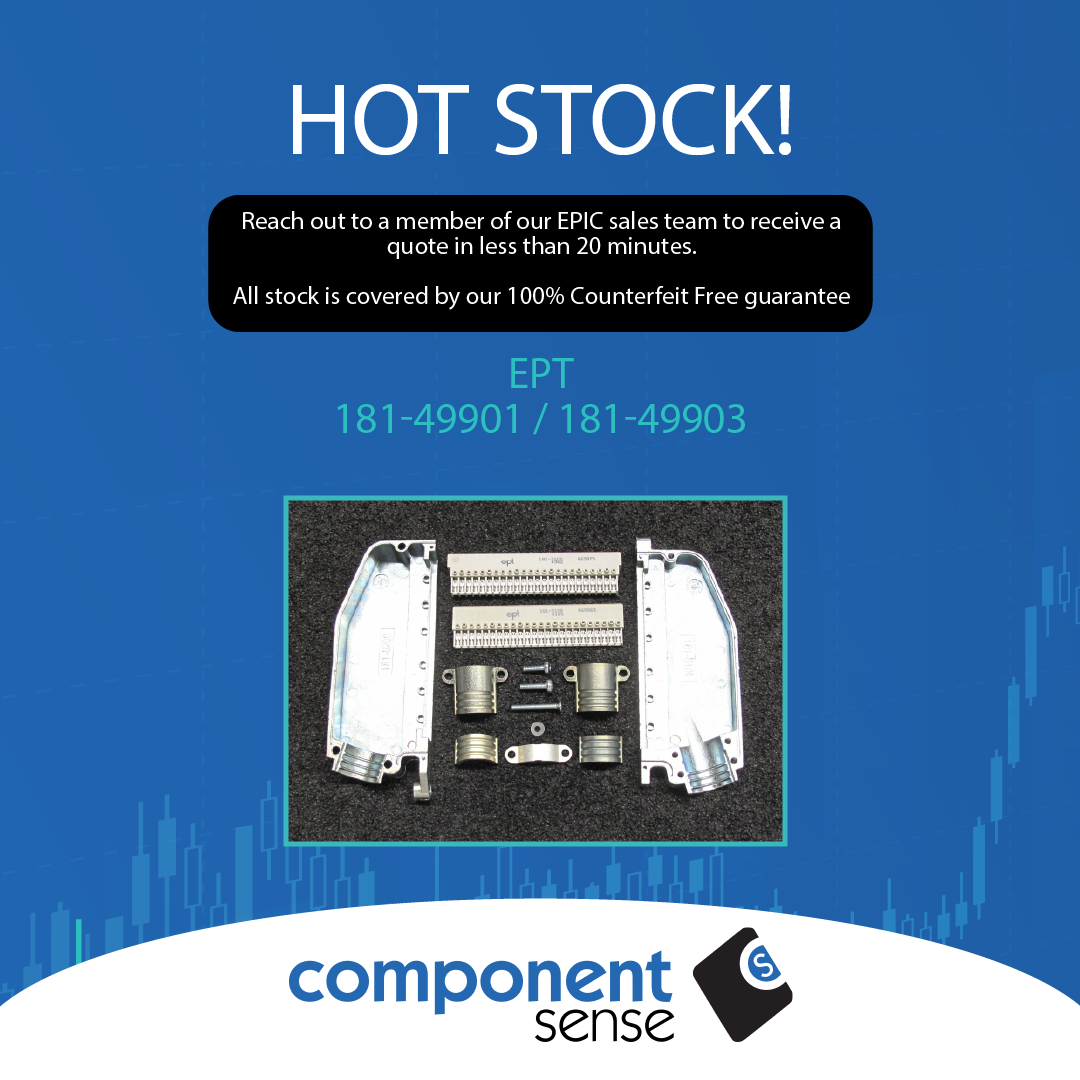 This connector and shroud pack includes:
Mounted insulator (row c)
Mounted insulator (row a/c)
Cable dip
Cabinet right
Cabinet left
Multiple cable reducing parts
Oval head screws
Lock washers
Flat head screws for customer assembly
These heavy-duty IDC 72-pole cable connectors boast excellent multi-use variability and promise reliable contacting thanks to EPT's robust contact technology. By choosing to purchase these connectors from Component Sense, you can be sure that you will receive units which are 100% counterfeit-free, always. As well as this, our components are meticulously quality assured by our expert team to ensure you receive parts which are reliable, traceable, and ready for use. We founded Component Sense to provide exceptional customer service and satisfaction, and our quality assurance team ensures this by guaranteeing the authenticity and quality of your electronic components.
The 181-49901/181-49903 Cable Connector and Shroud are available immediately! Why not contact our Sales Team for a quote? You can contact our team here. We aim to respond to your email within 20 minutes of receiving your request. At Component Sense, we also provide same-day shipping and worldwide delivery.
We look forward to hearing from you!
---