In Stock and Available Now: BCM56870A0IFSBG IC from Broadcom Inc.

---
Component Sense is committed to partnering with industry-leading electronic manufacturers to bring elite components to our customers. So, we are pleased to share that we now have BCM56870A0IFSBG Integrated Circuits from American giants Broadcom Inc: in stock and available immediately.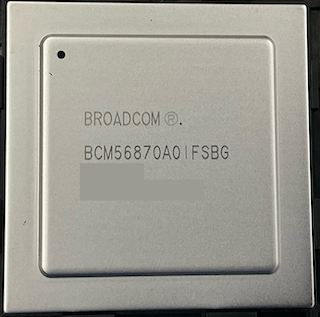 BCM56870A0IFSBG (Broadcom)
The BCM56870A0IFSBG IC is a crucial element of innovative telecommunications systems. Here are some of the impressive technical features of this Broadcom chip:
Single-chip solution for common fixed top-of-rack, aggregation, and line-card switching applications.

Support for 100 GbE uplinks.

Up to 128x 10G integrated SerDes with Energy Efficient Ethernet for maximum port density per RU.

Standards-compliant switch with support for up to 8 ports of 100 GbE, 32 ports of 40GbE or more than 100 ports of 1GbE/10GbE.

Drop-in, lower power upgrade for StrataXGS Trident II switches.
These BCM56870A0IFSBG ICs can be used in all areas of telecommunications and connectivity, including routers, software-defined networking solutions, and switches. Furthermore, these ICs are RoHS3 compliant. This amount of potential applications means that the BCM56870A0IFSBG are ideal for communicative success.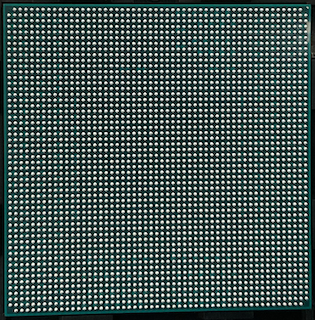 BCM56870A0IFSBG (Broadcom)
When you purchase a part from Component Sense, you can have confidence in the quality of our products and services. All of our components are 100% traceable, reliable, counterfeit-free, and quality assured. By choosing us for your electronic component needs, you can also feel good that you are having a positive impact on the planet: not only does our business reduce the number of excess components being wasted, but we plant two trees for every order through our reforestation partner, One Tree Planted.
If you are interested in the BCM56870A0IFSBG IC (Broadcom), you can easily get in touch with a member of our Expert Sales Team for a quote here . We aim to respond to all RFQs within 20 minutes, and we offer same-day shipping to anywhere in the world. We are looking forward to hearing from you!
---